The Best CDs of 2005
1. Imogen Heap - Speak for Yourself (RCA)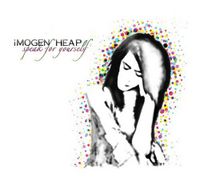 Prior to October 2005 if someone had said "Imogen Heap," I would not have even known that they were referring to a person, much less the musical artist who was about to deliver the best cd of 2005 with this gem of a record that unexpectedly and quickly put my cd player in a headlock, so to speak. The multilayered vocals and instrumental complexity fully realized the potential of the best written set of music I've heard in a long time. That Imogen recorded and produced the record herself at home may have made the end result all the more impressive, but seeing her perform her music solo with keyboards and computers was the element that I found totally stunning, and still compels me to listen to this cd more than any logical rationale could explain.
2. Tina Dickow - In the Red (Finest Grammophone)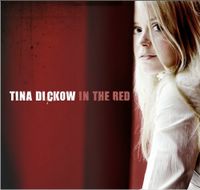 Tina Dickow's third full length cd finished in a virtual dead heat with Imogen at the top of my heap for 2005. I don't think I heard a better or more devastating song this year than "Nobody's Man" and this record is full of such songwriting excellence. Even without her Danish good looks, this record would kill, but as it stands, Tina (Dico in the U.S. and U.K.) seems an impossibly perfect package. After her set at New York's Living Room this past September, she was every bit as gracious and personable as could be (so much for finding the flaw). So far,
In the Red
has been released in Denmark only but an international release is planned for early 2006.
3. Swing Out Sister - Where Our Love Grows (Shanachie)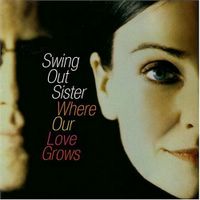 I've enjoyed this band's work ever since their first album was released in 1987, and this year's long-awaited opportunity to finally see them play live, gave this, their eighth studio album a lock on my top ten. Corinne's got the same sort of vocal gift that Karen Carpenter did, defining the Swing Out Sister sound which mixes rock, soul and jazz with a sixties Bacharach pop sensibility. This might be an oversimplification, but Corinne Drewery andAndy Connell are essentially Britain's answer to Steely Dan with a little more swing and lots of British cool. Brilliant.
4. Tanita Tikaram - Sentimental (Naive)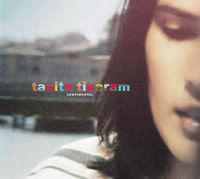 After a seven year absence, the independent release of this album in the U.K. was another very happy surprise in 2005. This is mellow mood music of the highest order; a fine piece of work with an uncluttered, intitmate production style that suits her voice perfectly. The songwriting is consistent with the quality that we've come to expect from Tanita based on her six prior albums; a highly welcome return. Unfortunately this release flew totally under the radar of the American music press.
5. Coldplay - X&Y (Capitol)
The intense musicality of the songwriting, performance, and production on this, Coldplay's third album, triumphed over the massive hype and inevitable backlash that accompanied its release in June. Keane's great debut album (2004) prepped me to finally embrace Coldplay and
X&Y
brought the goods to finally reel me in. "Speed of Sound" has a great music video too.
6. Stevie Wonder - A Time to Love (Motown)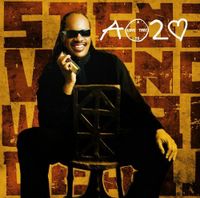 Resisting the urge to place this disc in the top ten simply on the basis of Wonder's incredible songbook,
A Time to Love
was subjected to a number of critical listens, after which I concluded that while it may be unrealistic to expect anyone to recreate the magic of those seventies albums, this release is Wonder's most satisfying work in the last twenty years. Ten years is way too long to be without new Stevie Wonder music, and the repeated postponements of the release date only heightened the anticipation that was finally fulfilled when
A time to Love
first hit the racks in October.
7. Buddy Guy - Bring 'Em In (Jive)
My New Year's resolution is to find more time to write, and first on the list of unwritten articles from 2005 is a review of the awesome concert that Buddy Guy performed at Penn's Landing in Philadelphia in July. A consummate guitarist who excels at every style of music from electric blues to rock to jazz to soul, Buddy Guy has in recent years developed a vocal dexterity that is equally at home in all of those musical formats. His live performances with John Mayer over the last few years seem to have had a large and equally beneficial effect on both of them. All of his prodigioius talents are brought to bear on
Bring 'Em In
, which offers a dazzling array of great songs, performances, guests, and great sounding production by Steve Jordan. The consistent high level of this record comes as somewhat of a surprise, even considering the triumphant live show. I don't believe there's anything that Buddy Guy can't do.
8. B.B. King - 80 (Geffen)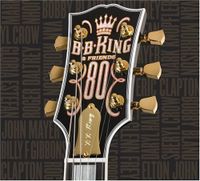 It's almost an embarassment of guitar riches that 2005 brought both this and the Buddy Guy record, but B.B. King has maintained a standard of excellence in his music over the entire course of his lengthy career. On
80
, in celebratation of his 80th birthday, he goes the star duet route as Ray Charles and Frank Sinatra have done before him, but B.B. achieves the most cohesive results from this format, sounding like the guests and B.B. are all on the same page, creating an album that is a total joy from beginning to end. Mark Knopfler adds some gorgeous electric lead to "All Over Again," Eric Clapton trades guitar leads with King on "The Thrill is Gone," and John Mayer holds his own with some nice guitar interplay with King, plus he shares a duet vocal on a great version of "Hummingbird." Any of these three tracks alone would be worth the price of the album, but you've also got contributions from Van Morrison, Billy Gibbons, Sheryl Crow, Daryl Hall, Glenn Frey, Gloria Estefan, Roger Daltrey, Bobby "Blue" Bland, and Elton John. Quite the 80th birthday party, and one not to be missed.
9. Martina McBride - Timeless (RCA)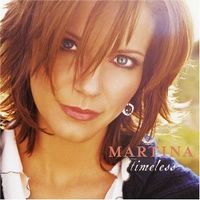 Martina McBride's
Timeless
consists entirely of covers of old school country hits, eighteen of them, and these songs have never sounded better, recorded with the best imaginable instrumentation and production. The ballads get a simple, open sound of bass, drums and piano, with occasional pedal steel and/or fiddle. Martina's vocal performance is transcendent; she doesn't copy the originals exactly but she gives them her all, and in so doing achieves very likely the best cover versions these songs have ever had. In the past McBride's material often didn't seem commensurate with her vocal talent, but not this time. This just might be the best country album I've ever heard.
10. Mary Gauthier - Mercy Now (Lost Highway)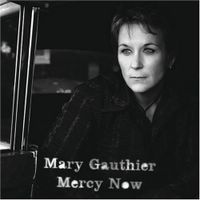 It took listening to lots of live Greg Brown recordings for the context of this fine piece of work to reveal itself. Sometime during her WXPN Free at Noon concert performance, I realized that the song "Mercy Now" sounds more like a Greg Brown song than just about anything I've ever heard by any other artist; not necessarily a tribute or copy, but more likely drawing from the same emotional and musical well. Partially talking and partially singing over a soft sounding but intensely restrained production style, Gauthier's songs are brimming with brutal honesty and raw emotion. Initially seeming like a tough call, it was only at the last minute that this knocked Jane Monheit out of the top ten.
The Next Ten
The top five were easy and pretty much picked themselves. On the other hand, albums six through ten had to be selected from a larger group of worthy releases in 2005. The ten albums listed below are equally worthy of year-end recognition and I can't let the year end without allowing myself the closure of a complete list, so here are the next ten best cds of 2005.
11. Jane Monheit - Taking a Chance on Love (Sony)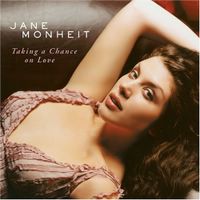 Sometimes I think I'm not old enough to listen to music like this, it seems so, well, adult. But I still keep coming back to this excellent album, her fourth and her major label debut. Pop singers doing standards are a dime a dozen but rarely do you find work of this quality. Monheit's command of the material allows her to freely draw from a wealth of jazz and pop sensibilities which truly makes this record something special.
12. Alison Moyet - Voice (Sanctuary)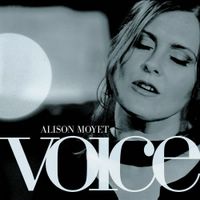 More well known in her native England than here, this eclectic collection of covers is Alison Moyet at her best. With perfect production and vocals,
Voice
is similar in a way to the Jane Monheit album, but the song selection skews to a slightly younger audience, covering Elvis Costello's "Almost Blue", Burt Bacharach's "Alfie" (bonus track), and the Bacharach-Costello collaboration "God Give Me Strength", classics all. After that she goes all over the map from Gershwin to Bizet to Purcell to Jacques Brel. Hugely listenable from beginning to end.
13. Sufjan Stevens - Illinois (Asthmatic Kitty)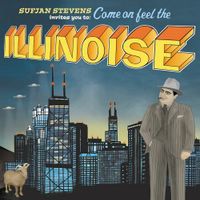 Jenn recommended this highly interesting album which at first struck me as something of a cross between Aqualung (the sensitive singer-songwriter) and Polyphonic Spree. The second in a series of state-based conceptual albums, Sufjan Stevens is part of the latest generation of singer-songwriters who are redefining the genre by pushing its limits. This hit my player late in the year and I can't say I've fully absorbed it yet, but I've heard enough to know that this belongs solidly on any list of the year's best.
14. Joss Stone - Mind Body & Soul (S-Curve)
Although released in late 2004,
Mind, Body and Soul
didn't really kick in until 2005. I so didn't like her debut cd that I sold it on eBay not long after acquiring it, but this one is vastly improved with great songwriting, and impeccable performance and production. It's hard to believe that such a soulful voice could be posessed by a teenager. "Dontcha Wanna Ride" reels you in with the signature riff from the Dusty Springfield/Swing Out Sister staple "Am I the Same Girl" and from there the rest of the record is just a fun listen. The tendency to over-sing the material that hampered her first album has been reduced and Stone's vocal work is commensurate with the high quality of the mostly original songs in this set.
15. Ivy - In the Clear (Nettwerk)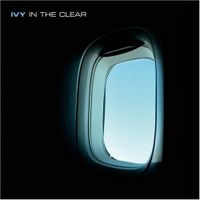 Ivy's live performance at WXPN's Free at Noon Concert earlier this year left me lukewarm, but this album is so appealing that it keeps resurfacing in my player. The music comes from a rather unique location where Swing Out Sister, Air, and Abba meet. You'd never connect this band with Fountains of Wayne by either the sound or the songs, so Adam Schlessinger's membership in Ivy makes it all the more enigmatic.
16. Bonnie Raitt - Souls Alike (Capitol)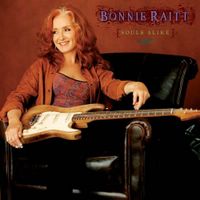 After a three year break since her last album, Bonnie Raitt released one of her best records ever in 2005. Producing herself this time out (often a pitfall for many artists) has revitalized the sound on
Souls Alike
, with lots of guitars and an ever present Hammond B-3 organ. The slide guitar work is excellent throughout the disc and reminds me more than anything of the sound of Little Feat during the Lowell George years. The songs are good too, one almost reminds me of Jackson Browne circa 1974. A welcome return to form.
17. Chris Botti - To Love Again (Sony)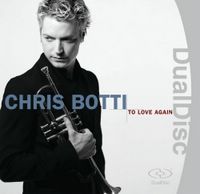 While Botti's last disc was mostly instrumental,
To Love Again
also mines the standards, but differentiates itself by being mostly a vocal album, with guest appearances from an impressive list of collaborators that includes Sting, Paula Cole (both of whom have sung with Botti before), Michael Buble, Jill Scott, Gladys Knight, Renee Olstead, Rosa Passos, and most surprisingly, Paul Buchanan who turns is a very Blue Nile-ish rendition of "Are You Lonesome Tonight" that is worth the price of admission all by itself for the Blue Nile faithful.
18. Burt Bacharach - At This Time (Sony)
Burt Bacharach continues the late career renaissance that began with his superlative Elvis Costello collaboration,
Painted From Memory
(1998) and continued on
Here I Am: Ronald Isley Sings Burt Bacharach
(2003); both albums fought for a spot on my all-time top ten and both are equally worthy. Bacharach has always handled the music while relying on others to write and sing the lyrics. Although a few tracks here have guest vocalists, including Elvis Costello, this is more of a true solo album, with most tracks dropping the lead vocals altogether and utilizing just background singers when needed for lyrics, some of which he wrote himself or co-wrote with Tonio K. While this may not hit the grand heights that the two previous records did, this is a totally worthy and solid followup, displaying Bacharach's mutiple skills as songwriter, arranger, conductor, instrumentalist and producer.
19. Joe Cocker - Heart & Soul (New Door Records)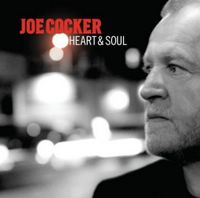 Heart & Soul
finds Joe Cocker at the top of his vocal form, and not only does he prove that he's most definitely still got it as a singer, but somehow he became the recipient of one of the best jobs of album production imaginable; the recording quality is superb, you could demo your sound system with this disc.
Heart & Soul
boasts a wealth of guitar talent in the form of Mike Landau, Dean Parks, Jeff Beck, Shane Fontayne, Steve Lukather, Jeff "Skunk" Baxter, and Eric Clapton. Some tracks use three and even four of the above on the same song. Now sixty years old, Joe Cocker has never sounded better and has never released a better record than
Heart and Soul
.
20. Marc Broussard - Carencro (Island)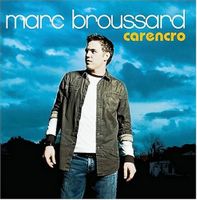 This album is even better than the one great song that received airplay this year; he also performed "Home" on all the late night talk shows . This album is a pleasant surprise from beginning to end with blues based rock and soul, great songwriting, performance and production. This guy's a talent.
Other Notable 2005 Releases:
Annie - Anniemal (Big Beat/Ada)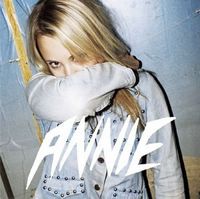 Lightweight but totally infectious debut by this Norweigan singer, songwriter, and occasional club dj.
Pieta Brown - In the Cool (Valley)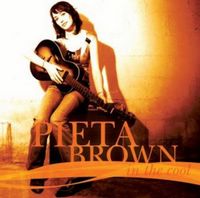 Greg Brown is justifiably proud of his daughter, who wrote all of the songs on this, her third album. Longtime Brown collaborator Bo Ramsey provides just the right sound for these tunes with his guitar and production work.
Al Green - Everything's OK (Blue Note)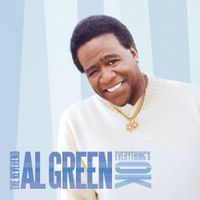 The Rev. Al Green is such a talent that I doubt he could ever make a bad record, and new Al Green albums are always cause for celebration. This is his second Blue Note release, following 2003's
I Can't Stop
with basically the same players and producer. That these two records are widely considered to represent Green's "secular comeback" ignores 1995's excellent
Your Heart's In Good Hands
which may be the best of the three.
Shelby Lynne - Suit Yourself (Capitol)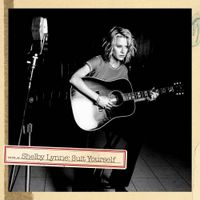 Shelby produced the aptly titled
Suit Yourself
, herself, recording in intimate surroundings, achieving a cohesive set of tunes that are loose yet tight, relaxed yet intense, soulful, bluesy, rocking, and sensitive. In making the music that she personally wanted to do, Lynne has been re-energized creatively and come up with what may be her best record yet.
Van Morrison - Magic Time (Geffen)
Switching from Blue Note to Geffen for this latest release, Morrison continues to do what he does so well, writing and singing in a style that has evolved over the last thirty years or so that freely incorporates jazz, blues, and the occasional standard into a mix that is decidedly his own. The title here is apt.
Kyle Riabko - Before I Speak (Sony)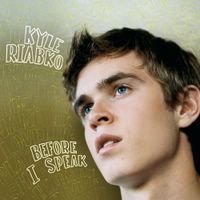 After listening to
Before I Speak
it was somewhat of a shock to learn that this fully realized, full length major label debut cd was released this past April while Kyle Riabko was still finishing his senior year of high school in Saskatoon, Saskatchewan. Riabko wrote all the songs, played most of the instruments and even co-produced the record which features a guest appearance by Robert Randolph. A most impressive debut.
Soraya - El Otro Lado de Mi (EMI International)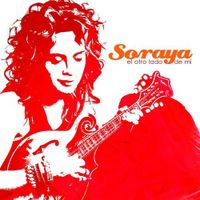 Columbian singer-songwriter Soraya makes compelling music more often than not, and although this latest effort has not yet had the dual release of an English language version, the Spanish
El Otro Lado de Mi
(The Other Side of Me) is her highly listenable fifth album. Performing in the states rarely if ever, it was so great to finally see her play and meet her at Latino Fest in New York City in late 2004.
West Indian Girl - West Indian Girl (Astralwerks/Emd)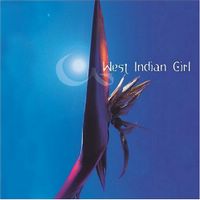 Thanks to Dave for recommending this California duo who make complex but always melodic music that almost sounds like progressive rock for the next generation.
And Finally, Two Live Ones:
I never include best-of or live albums for year end best list consideration (we've got to have rules), however if I did, the following two albums would most assuredly have taken spots in my top ten.
Dido - Live (Arista DVD/CD)
This dvd perfectly captures Dido's complete 2004 live concert set from Brixton Academy in London, pretty much exactly as I remember it from that year's show at the Tower Theater in Philadelphia. Superb production and sound, great band, intense performance, great lighting, basically everything you could want in a live concert from this great British singer-songwriter. With a little editing of between song audience sound, the complete set can be remastered onto a single audio cd.
Swing Out Sister - Live (Shanachie)
Recently recorded in Tokyo, this excellent live set is a close approximation to the show that came through Philadelphia for the first time ever in 2005. Originally self-released by mail order from their website as
Live in Tokyo
(with a better cover), it has been picked up for U.S. distribution by Shanachie and re-christened as
Live
. Whatever they call it, this gets my highest recommendation.