Average White Band - Wiggins Park, Camden, NJ, 8/02/05
The following was posted to the
AWB discussion board
immediately after the show.
It was another great AWB performance tonight, outdoors in a beautiful setting by the Delaware River with the City of Philadelphia providing the backdrop for this free show. It's always great to hear AWB play live but there's something special about an outdoor show in the summer - this reminded me of another great summer show a few years ago at Kahunaville in Wilmington. It's always great when the audience is multi-racial and multi-generational as it often is for AWB; when all sorts of folks can relate to and enjoy this wonderful music. I should note that tonight's show had the largest black attendance I've ever seen for AWB and the group came with one of the tightest, funkiest sets ever. Here's the setlist.
The Jugglers (getting right off on the funky foot)
Whatcha' Gonna Do For Me (referencing Chaka Kahn's hit cover)
Oh Maceo (Freddy killed as he always does)
Walk on By (Super funky version with lengthy funk intro, such a great song)
Schoolboy Crush (burning hot crush)
A Love of Your Own (beautiful slow jam)
Work to Do (Nu-jazz version giving way to the original)
Person to Person (smokin' hot, especially Onnie)
I'm the One (hot groove rolls on)
Cut the Cake (white hot Klyde bass solo)
Encore:
Cloudy (all hitting new highs of soulfulness)
Pick up the Pieces (long and funky!)
It just doesn't get any better than this - I know I say that every time, but it's true. I got some great photos tonight, I'll post some in the next couple days. According to the
tour list
, they're scheduled for another park show this Saturday in Chester, PA which is also in the Philadlephia area, so anyone who missed tonight's show needs to get down to Chester this Saturday. Cheers to all. - William Kates (also class of '75)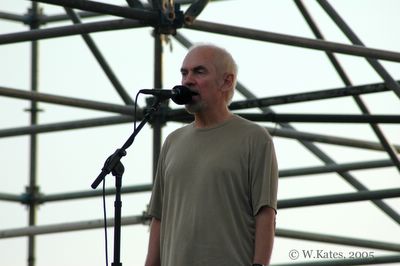 ..

Onnie at soundcheck, incognito without his cap.
..

Freddy as Maceo
..

Alan walks on by at sunset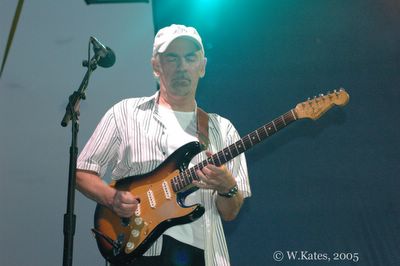 ..

Onnie walking too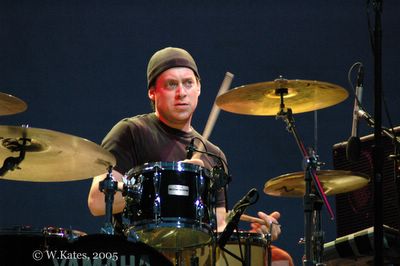 ..

The anchor, Brian Dunne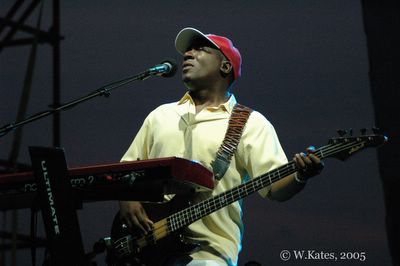 ..

Klyde groovin' on bass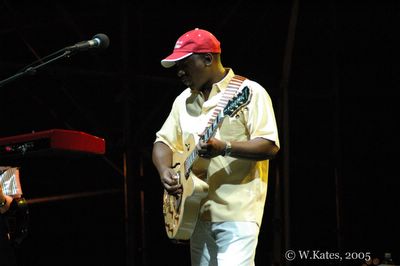 ..

Klyde with some work to do on jazz guitar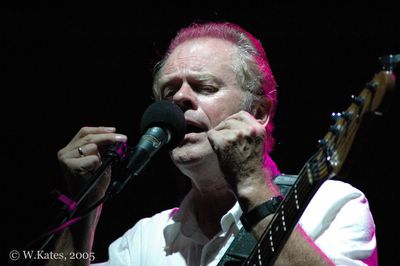 ..

Alan gets cloudy
..

Freddy picks up the pieces